While Alan Hale, Jr. was born into an entertainment family, the Gilligan's Island cast didn't all start off in show business. A combat vet, a mailman, and a beauty pageant winner are just a few of the interesting roles they filled before they became actors. We're going to take a look at what the Castaways did before they were stars.
Bob Denver
Bob Denver attended Loyola University after high school. There, he met Dwayne Hickman, whom he'd later act with on The Many Loves of Dobie Gillis. After graduation, he taught math, history, and PE at an elementary school. He was also a mailman. Bob had a bit role in 1957 in The Silent Service, but his big break would come when he auditioned for the role of Maynard G. Krebs. His sister was a secretary on the production lot and got him the audition. After Dobie Gillis wrapped, Bob landed his iconic role as Gilligan.
Alan Hale, Jr. was born to parents who were both actors, so acting sort of came naturally to him. He made his acting debut on Broadway in the original play Caught Wet. He made his screen debut just 2 years later in Wild Boys of the Road. Unfortunately, his scenes ended up on the cutting room floor. During World War II, he enlisted in the United States Coast Guard. Though Alan was a busy actor before Gilligan's Island, landing many guest star roles in popular shows of the time, his role as the Skipper would end up being his most prominent.
Jim Backus had his sights set on being a golf pro, until the fateful day that he played a part in a school play. That hooked him. He attended Kentucky Military Institute as a teen where one of his classmates was Victor Mature. It is rumored Jim was expelled from the Institute for riding a horse through the mess hall. Having struggled with high school, Jim convinced his father to let him skip traditional college and instead enrolled in the American Academy of Dramatic Arts. After graduating in 1933, he did several stage productions and summer stock before moving into radio. He made his film debut in 1949 in the film Easy Living with Lucille Ball and former classmate Victor Mature. His tv debut was also in 1949.
Natalie Schafer began her career on Broadway, appearing in 17 plays between 1927 and 1959. In 1941, she moved to Los Angeles to expand her career into films. She was typecast as the sophisticated, well-to-do socialite type well before she was cast as Lovey Howell. Interestingly, she was 12 years older than Jim Backus, who played her husband Thurston Howell III on the show. She joined the Gilligan's Island cast for the pilot because of the free trip to Hawaii. However, was disappointed the show was picked up because she didn't want to be tied down to a series.
Tina Louise had her first role at the age of 2 when she was seen in an ad for her father's candy store. At the age of 17, she started studying at the prestigious Neighborhood Playhouse in Manhattan. In the 1950's, she modeled in the Frederick's of Hollywood lingerie catalog, was the cover model on several pinup magazines, and did pictorials for Playboy. She made her acting debut in Two's Company starring Bette Davis.
Russell Johnson joined the Air Force after graduating high school. He flew 44 missions in the Pacific on a B-25 during World War II, serving as a bombardier. On one mission in March of 1945, the aircraft he was in was shot down and had to ditch in the sea. He broke both ankles in the crash and received a purple heart for his injuries. After the war, he used his G.I. Bill to pay for his studies at the Actors' Lab in Hollywood. He began his Hollywood career in 1952 in the movie For Men Only. Russell Johnson had more than 60 credits to his name before he joined the Gilligan's Island cast. His role as the Professor, however, would become the role for which he was most known.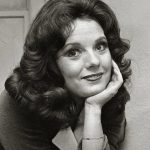 It would probably come as no surprise to her fans that Dawn Wells was a beauty pageant winner. She was Miss Nevada of 1959 and went on to participate in the Miss America Beauty Pageant in 1960. After high school, she attended Stephens College in Columbia, Missouri where she studied chemistry. She discovered the Drama Club there. As a result, she decided to transfer to the University of Washington where she graduated with a degree in Theater Arts. Dawn made her tv debut on the drama The Roaring 20s three years before she joined the Gilligan's Island cast as Mary Ann Summers.
We hope you've enjoyed these fun facts about the Gilligan's Island cast before they were stars!