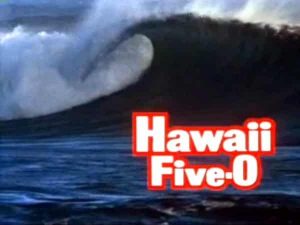 Network: CBS
Broadcast: 1968-1980
Broadcast History
We don't have a broadcast history for this show yet.
Cast
Regulars & Guest Stars
Theme Song / Opening Credits
Episodes
There were 12 seasons and 281 episodes of Hawaii Five-O. We have not completed an episode guide for Hawaii Five-O yet.
Trivia
We don't have trivia for this show yet.
Quotes
Det. Steve McGarrett: Book 'em, Danno!
Websites
Photo Gallery
Merchandise