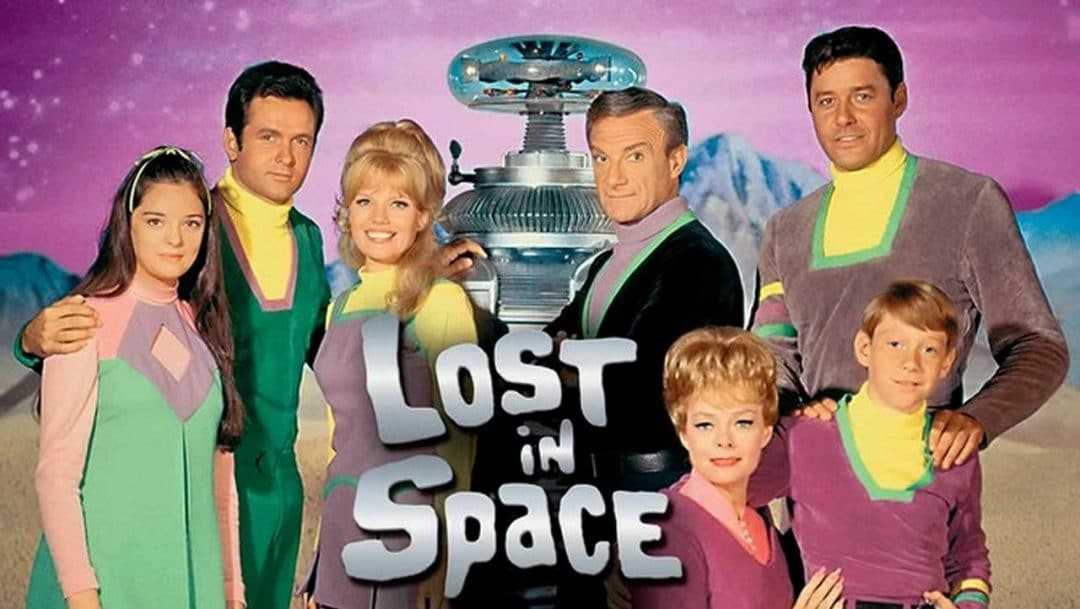 Lost in Space" is a classic 1960s TV show that follows the adventures of the Robinson family, a group of space travelers whose mission to colonize a distant planet goes awry.
Set in the futuristic year of 1997, the Robinsons, along with pilot Major Don West and the villainous Dr. Zachary Smith, are aboard the Jupiter 2 spacecraft. Dr. Smith becomes trapped aboard during his attempt to sabotage the mission. Due to Smith's actions, the ship veers off course and becomes stranded in uncharted space.
The Robinsons must navigate a variety of alien worlds, encounter strange creatures, and face numerous challenges as they attempt to find their way to Alpha Centauri, or back to Earth. They often use their intelligence, resourcefulness, and the help of their trusty Robot to overcome these obstacles. The show features a mix of tense situations and lighthearted moments, often revolving around the interactions between the family members and Dr. Smith's comedic antics.
Lost in Space: The Complete Series [Blu-ray]
Lost In Space: The Complete Classic Series
Lost in Space: The Complete Series [Blu-ray]
Lost In Space: The Complete Classic Series
Last update on 2023-09-30 / Affiliate links / Images from Amazon Product Advertising API
Guy Williams
Professor John Robinson / Anti-matter John Robinson
84 episodes

June Lockhart
Maureen Robinson
84 episodes

Mark Goddard
Major Don West / Anti-matter Don West
84 episodes

Marta Kristen
Judy Robinson
84 episodes

Jonathan Harris
Dr. Zachary Smith / Zeno / Daddy Zach
83 episodes

Angela Cartwright
Penny Robinson
84 episodes

Bill Mumy
Will Robinson
84 episodes

Bob May
The Robot (body)
82 episodes

Dick Tufeld
The Robot (voice)
84 episodes

Fritz Feld
Mr. Zumdish
3 episodes

Dee Hartford
Verda / Nancy Pi Squared
3 episodes

Theme Song & Opening Credits
The Season 1-2 and Season 3 theme songs were composed by John Williams.
QUOTES
Danger! Danger, Will Robinson! The show had so many quotable lines.
TRIVIA
Check out these amazing facts about the show.